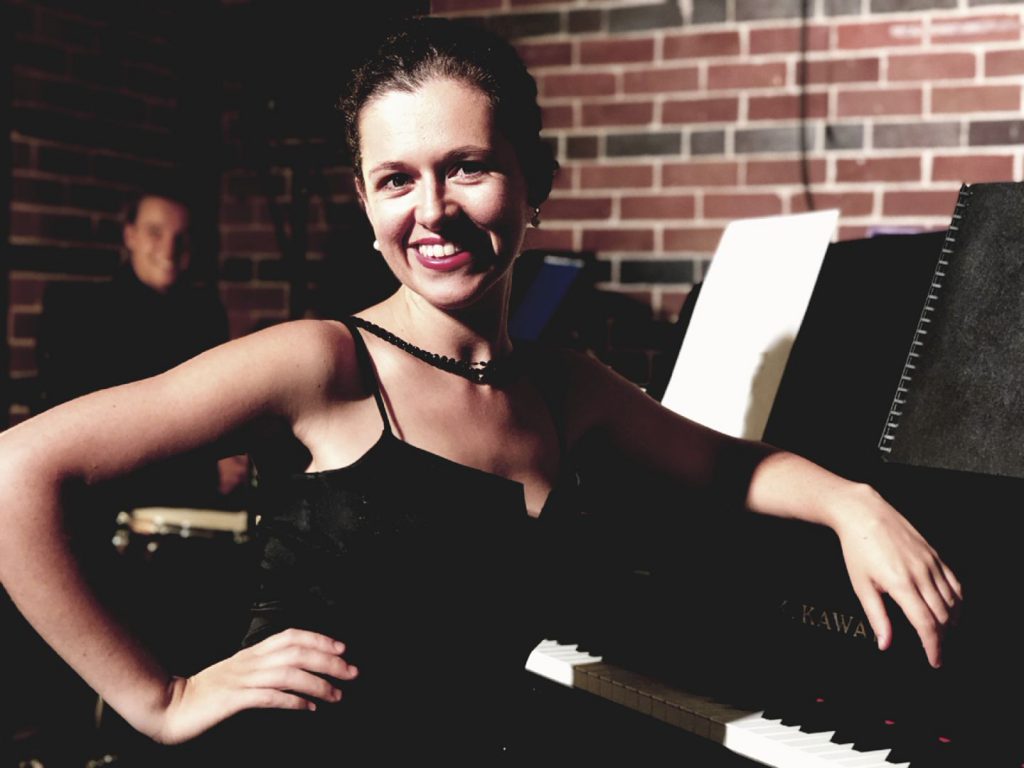 Hi there! Allow me to introduce myself. Emily-Rose is my name and I am a professional musician (and also a tango dancer) – however this site is dedicated to showing you something of my musical world. 
I was raised by my mother Eliska Sarka – a musical theatre actress and dancer – who taught me to sing, dance and play the piano as a young girl. I took my musical studies very seriously in high school, gaining a diploma with honours at age 15 and went on to study a bachelor of classical piano performance at the Sydney Conservatorium of Music. Over my five years of study I travelled widely, performing and studying in places such as France, Germany and Poland. It was during this time I added the piano accordion to my instrument list, which opened a whole new world of musical possibilities.
I feel equally at home with classical, jazz and folk music, and I love exploring new music and collaborating with people from my homeland and across the globe. I have performed with critically acclaimed ensembles such as the Australian Brandenburg Orchestra and triple Aria award winning Monsieur Camembert, toured with the Klezmer Divas across Poland and sold out shows across Australia's East coast with Latin Grammy nominated 'Duo Ramirez Satorre'. I have been labelled by some as a 'tango expert', due to my extensive studies in Argentine Tango music and dance in Buenos Aires, which led me to add the Bandoneon to my instrumental palette. Don't know what a Bandoneon is? That's ok – neither did I! Click here for Bandoneon info 
My main ongoing musical projects include the 'Nomadic Folk-Jazz' group Chaika, Argentine Tango ensemble Tángalo, collaborations with The Marais Project and most recently a new jazz ensemble with Nick Henderson, Luke Chapman and James Harris. 
As a freelance musician I am always ready an available to put together music to suit different special events. I can be a roving accordionist, a background classical pianist, a jazz lounge pianist and singer or put together a group suited to different clients needs. Wherever I find myself playing, I love the way music gives people that extra bit of energy to enjoy themselves. Music by Emily-Rose is music to live by.
I would love for you to explore my site, see my videos, check what the upcoming gigs are – and feel free to drop me a line if you want to book me for an event, or would like some lessons.