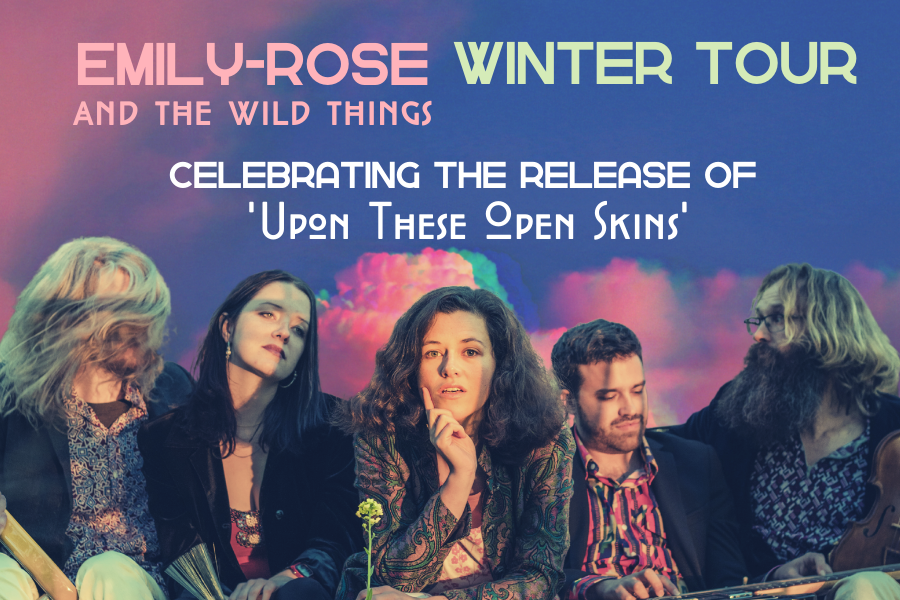 …are going on TOUR
Australian East Coast Tour
Emily-Rose and the Wild Things is a fierce and fresh world of music led by front woman Emily-Rose Sarkova on vocals, keyboards & synths. Here one finds intricate, relevant lyrics of weight and beauty, underpinned by profound but constantly fresh acoustic and electric worlds. The band is a heavy fusion of musicians spanning jazz, folk, funk, metal, classical, electronic, indie and all the in-betweens. Nick Henderson on bass, Chris Stone on violin, Abby Constable on drums and Luke Chapman on guitar. 
The band has a debut album 'Upon These Open Skins' released Feb 21st 2022, with the previously released singles 'Complete as One', 'Golden Light' and 'Nightbirds' getting some love on the airways including Triple J, FBI radio and Eastside FM.
Head to Gigs to see where to see them next. Hit the Bandcamp button to find all their music.
Watch the official videos below