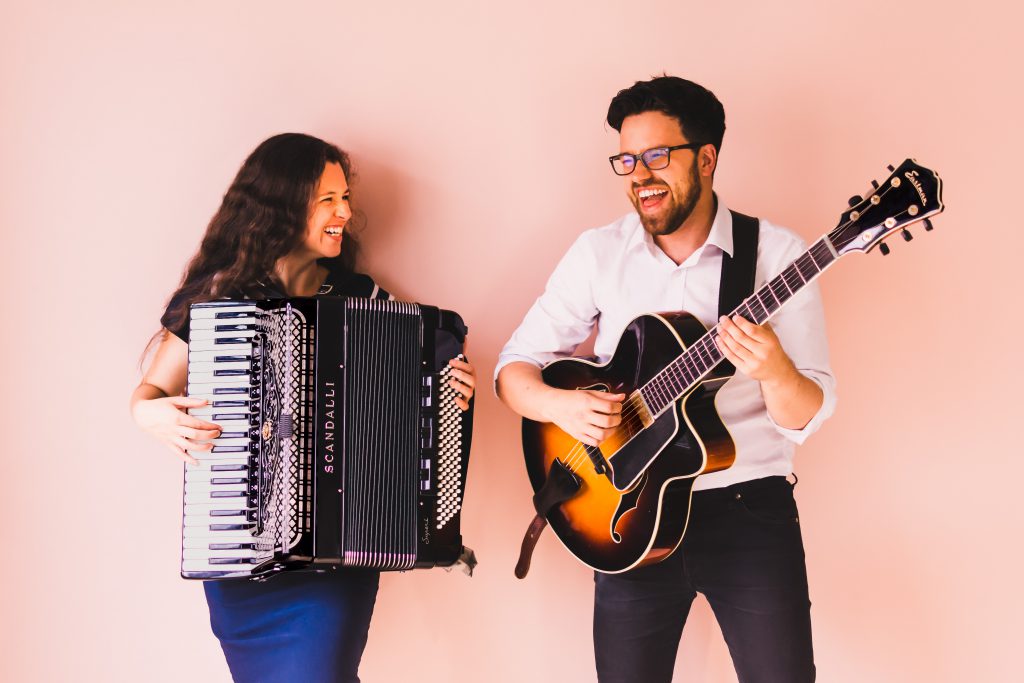 Blue and Sentimental are a contemporary jazz duo from Sydney featuring Luke Chapman (Guitar) and Emily-Rose Sarkova (Accordion & vocals), who met playing in The Squeezebox Trio. Inspired by a mutual love of 'gypsy jazz', folk, fusion, classical and all the in-betweens, their music is alive with the new sounds of originals as well as sentimental salutes to the old classics.
Emily-Rose's experiences are vast and varied having performed with ensembles such as the Aria award winning Monsieur Camembert, The Australian Brandenburg Orchestra and Latin Grammy nominated 'Duo Ramirez Satorre, as well as writing and performing with her acclaimed ensembles Chaika and Tángalo. A classical piano graduate, she is now equally at home with jazz, folk, tango and world music.
Luke, graduated in 2018 from the James Morrison Academy of Music, has held a passion for manouche guitar since the age of 13, when by chance, a guitarist living in their family's caravan, by the name of Nigel Date, introduced him to the style. He has played at length with some of Australia's best exponents of the genre, including George Washingmachine and Nigel Date, as well as names such as internationally renowned jazz trumpeters Leroy Jones and James Morrison. Studied in jazz, classical, folk and blues, Luke's guitar prowess has an occasion to sparkle in this heartfelt and dexterous duo.